Your peaceful getaway in Lefkada island
BOOK NOW
moments you'll never forget
Luxury Lefkada Villas
Villa Casa Serenata

At Luxury Lefkada Villas Casa Serenata, whether you are a family with kids, a couple or a small group of friends looking to have an amazing time, we guarantee that our beautiful stone built villa will accommodate all your needs.
Its traditional decoration in accordance with the house layout gives a cozy, peaceful and fully functional space. Our people are willing to do their best to make you feel well taken care of and to give you a homelike experience. Luxury Lefkada Villas. Villas in Lefkada. Rent a Villa in Lefkada.
Our charming two-story stone house is located in the quiet village of Pinakochori, 15 minutes away from Lefkada town. On the upper floor, there are two bedrooms, two bathrooms, and the main entrance.
Both bedrooms share a big balcony with a magnificent view. On the ground floor, there is a spacious living room, the kitchen, and a WC. There, also, you can enjoy our beautiful garden and have amazing barbecue nights. Luxury Villas in Lefkada Κατασκευή Ιστοσελίδων Create myWeb
The stone built Lefkada Villa Casa Serenata offering breathtaking views and complete privacy on lefkada island! Spend unforgettable holidays with your loved ones!
Luxury Lefkada Villas, Villas in Lefkada
HOLIDAYS IN THE MAGICAL
Lefkada island
Your stay in our lovely Luxury villa will help you to live the Lefkada experience to the fullest. Its perfect location gives you the advantage to discover every beauty of our island. We will be always there to give you tips on what to do and where to go. Just ask!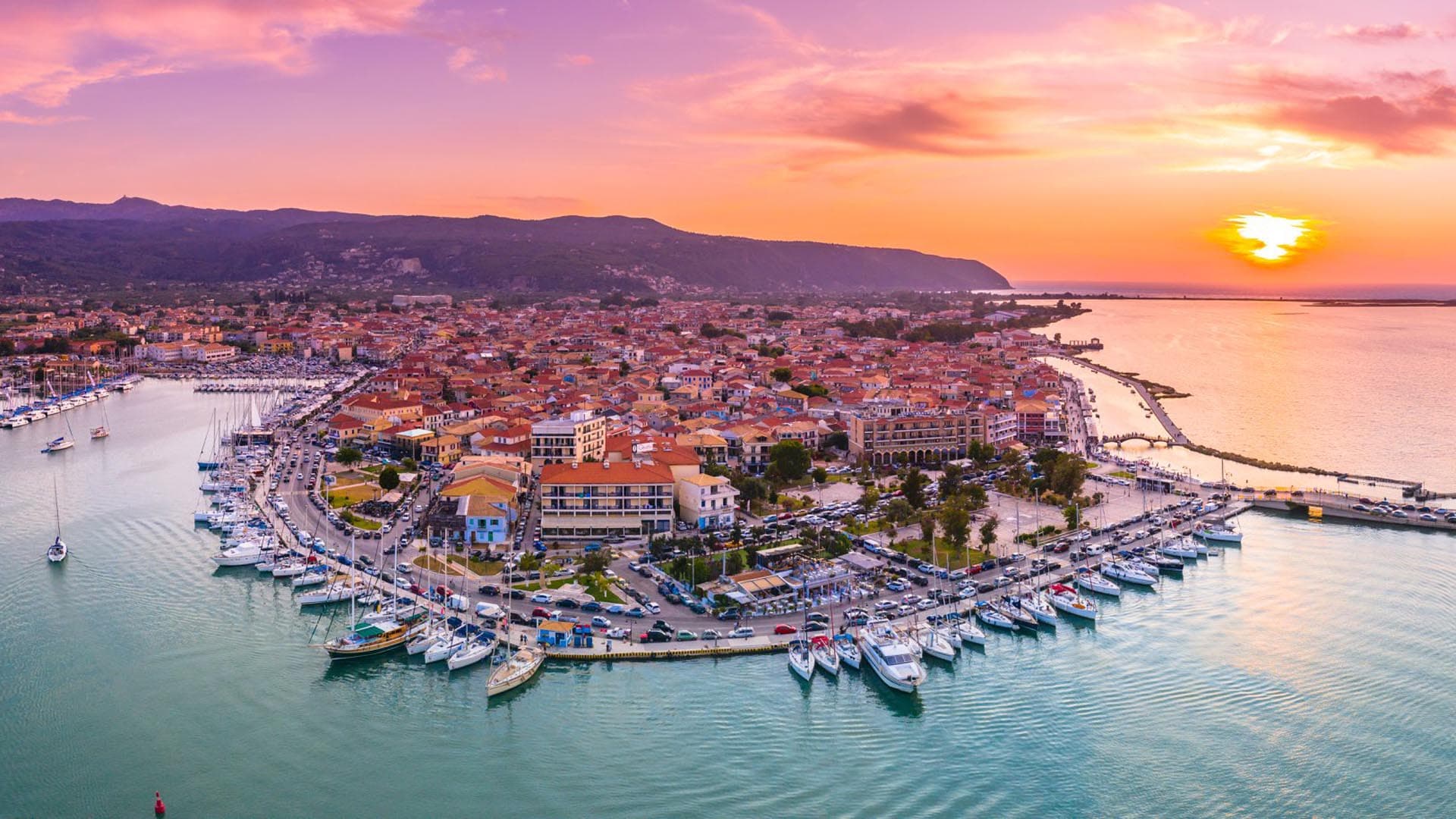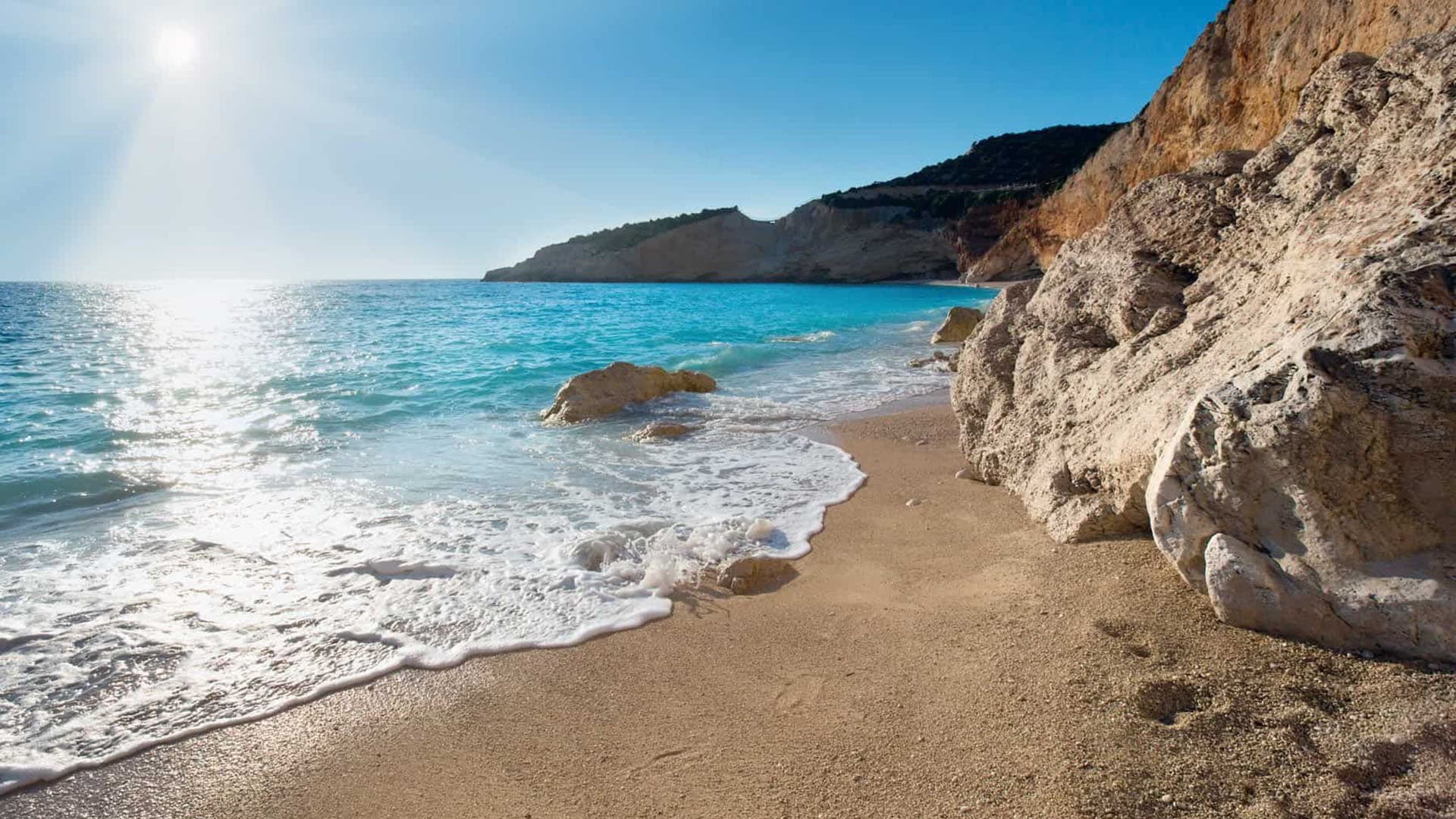 LOCATION
Beaches and more
Our Luxury Lefkada villa is located in Pinakochori village, 15 minutes drive from Lefkada town. All the iconic beaches on the west side are easily accessible. Agios Nikitas and Kathisma beach are 15 km away. Nydri town with its crazy nightlife is 30 minutes away by car.
VILLA CASA SERENATA
Reviews

Absolutely amazing place and hosts. Athina and Gianna were so friendly, and always willing to give us all the local info we need. The house was so clean and had everything we need. It was my 2nd time in Lefkada and if I ever go again I will definitely stay at Casa Serenata. Thank you girls.
Alicia from Italy 
I stayed at Casa Serenata with my husband and my 3 children. The house is spacious and had everything we needed. It was amazing! Baby bed provided in the price. The location was perfect. The little village was so quiet and beautiful. Agios Nikitas was our favorite beach. Lefkada town was near and had many options for dinner.
Cristina from Romania
Athina and Gianna were more than wonderful hosts. They were there waiting for us, even though our flight landed at 11 p.m.
We were 4 adults and 3 children. Our stay was excellent. The house is spacious, comfortable and clean. It had everything. New clean towels and sheets every 2 days.
The hosts gave us all the details we needed. Their tips were so helpful. Kathisma beach and Rachi restaurant were our favorite.
See you soon!
Richard from United Kingdom
Lefkada Villas Casa Serenata
Villa Casa Serenata will become your ideal destination for your dreamy holidays in Lefkada island!